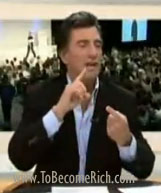 T. Harv Eker FREE Millionaire Mind tickets to the Evening Seminar
"If you think how rich people think and do what rich people do there's a good chance you will become rich too. There is a secret psychology to money," says T. Harv Eker, internationally known speaker and author of 11 top-selling books and courses,"Most people don't know about it, that's why most people never reach their financial potential."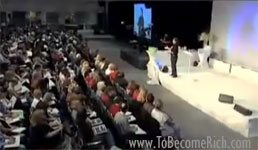 If your career, your finances or your life in general are not where you want them to be, don't blame your boss, your IQ, your education, or your failed investments. Blame your mental and emotional relationship to money.
"Your outer world is simply a reflection of your inner world! A lack of money is not a problem, it is merely a symptom of what's going on underneath! The fastest and only way to permanently change your financial situation on the outside is to first change it on the inside."
What you are about to listen in Millionaire Mind Intensive seminar, will change the way you look at wealth and success so join the nearly 1 million others who've already changed their Money Blueprints and their lives.
T. Harv Eker has been educating hundreds of thousands of people. He is the author of 11 top-selling books and courses, including N.Y. Times #1 Bestseller "Secrets Of The Millionaire Mind – Mastering The Inner Game Of Wealth"

"Rich people choose to get paid based on results.
Poor people choose to get paid based on time "
T. Harv Eker