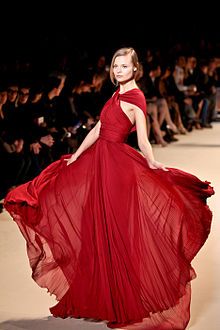 Would you like to become rich and famous at young age?
Fashion industry is always looking for new faces so anyone can become rich and famous at young age by becoming a model.
A lot of people want to be a model because it's glamorous, besides super models can make as much as $30,000 a day (most models earn far less). You have to meet certain requirements, and the amount of money you make depends on many factors (looks, personality, age, experience).
Become rich & famous – a Runway Model
A runway model could be paid by hour or a flat rate for the entire event. The annual salary of a top runway or print model can exceed $500,000, but the average wage for a female runway model can range from $ 250 -$1,000 an hour per runway walk.
Become rich & famous – a Print Model
Consider getting some professional shots taken and put everything into a portfolio, or "book." Bring this portfolio with you to castings or to modeling agencies.
Experienced print models make $200 to $500 per hour. The most famous print models make thousands of dollars an hour.
Become rich & famous – an Underwear Model
For women this requires large breasts but small hips. For men this requires broad shoulders but slim waists. Professional, in demand underwear models can make a few hundred dollars per hour.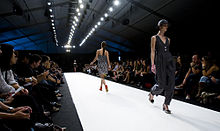 Become rich & famous – a Plus Size Model
If your body is full and curvaceous, you may be able to be a plus size model. Contact modeling agency that represents plus-size models. One of the world's highest-earning plus-size models, Emme, says it's difficult for ladies of her size to make the kind of money super-skinny models do.
You can make money as a foot, hair or hand model or an alternative model (punk, goth, fetish, tattooed models or models with distinctive attributes).



style="display:block"
data-ad-client="ca-pub-8271363842293830"
data-ad-slot="4401697535"
data-ad-format="auto">



"The modelling industry can be an incredibly lucrative career given that you have the drive and determination to succeed"
UK Models