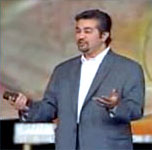 Armand Morin Live tickets – click here
London, UK – 21-23 October 2011,
San Francisco, California – November 11-13, 2011
Australia dates coming soon.

Armand Morin Live is a power-packed, three-day event where Armand, self-made multimillionaire, will be personally training you on his latest and some little-known marketing and business strategies, breakthroughs, and shortcuts.
Learn how to attract new clients and double or even triple your income in the same amount of time and with less effort, regardless of your experience.
Get Exclusive Training Never Revealed to The Public.
Best of All, Buy One Ticket and Get One FREE!
If you're new to the Internet and want to build a successful business in the shortest time possible…
If your existing Internet business needs a kick-start to bring it to the next level…
If you've dreamed of owning your own profitable business with little overhead and no employees…
If you wish to create a lifestyle others have only dreamed of from the comfort and privacy of your own home…
If you want to simply spend more quality time with friends and family, and finally do the things you've always wanted…
If you want more month at the end of your money…
Then claim your seat immediately.
Proceeds from ticket sales are going to World Teacher Aid and help educate the developing world. Limited seats are available. You can bring an extra person for free!
Armand Morin Live tickets – click here



style="display:block"
data-ad-client="ca-pub-8271363842293830"
data-ad-slot="4401697535"
data-ad-format="auto">




"I truly believe that knowledge is what makes one online marketer succeed where another fails.
Current, up-to-date, state-of-the-moment knowledge.
It's how a newbie marketer rises out of nowhere to climb to the
top, while others who've been chained to their PCs for years
are barely getting by with a trickle in their income."
Armand Morin